Having dipped at Woodford Halse on 27th (a no show after feasting on berries all of the previous day), a trip to Roade to catch up with the long-staying waxwings.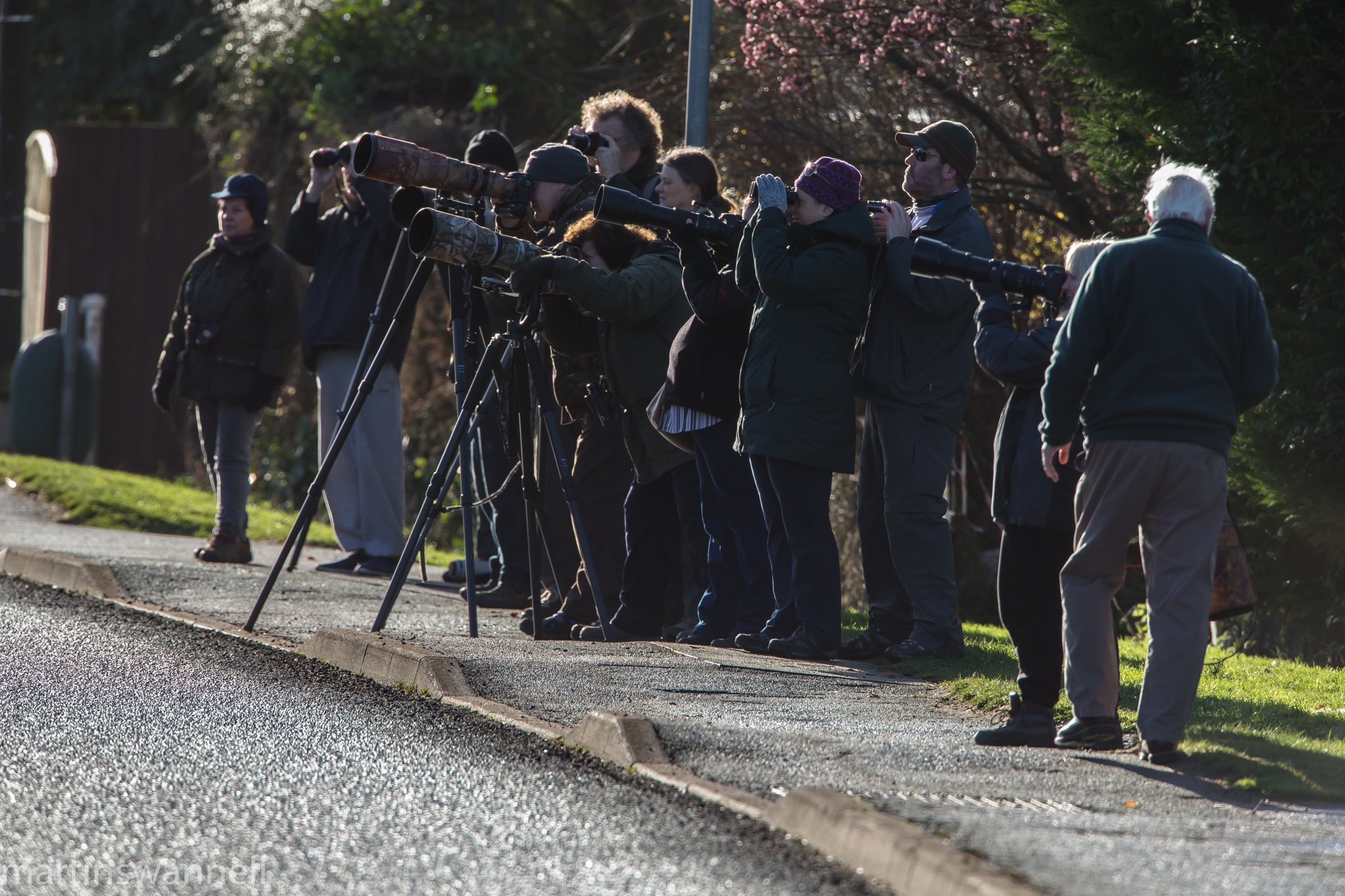 A group of up to 40 had thought to do the same and were spread from a large tree at the top of the railway bank along to berry trees outside a row of houses. Some were trying hard and getting a little too close - comments starting to be exchanged. Great start to the year list.
On return to the house I had a Twitter notification from @Vanellus26 "ICYMI - Waxwings on Longelandes Way, Banbury, around turning into Portway". A resident had phoned his sighting into the RSPB office and news had spread. I needn't have gone to Roade - waxwings were just along the road!
Initially I didn't see or hear them and so I first found redwing feeding on berry bushes along Longelandes Way. As I returned to Portway I could hear waxwings calling from a tree just round the corner
and circled round to see if I could get an angle for a photo through the branches. I felt envious of a resident who was hanging out of his bedroom window taking photos; turned out when I talked to him later (he was the one who called in the sighting) that he couldn't get a clear view either.
Off they flew and so I started to search for them around the estate. It didn't take long to find them again, at the bottom of Portway. Up to 13 seen and joined by Sandra Blechly (BOS) just before they moved again, out onto Longelandes Way and right above my car.
[Photo of gathering from Martin Swannell's twitter post]